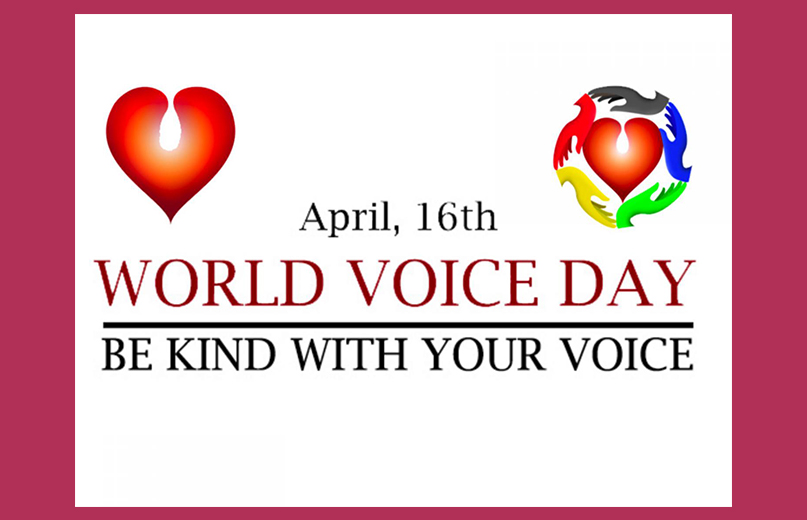 World Voice Day 2008 and Findings on Acupuncture for Vocal Pathologies
World Voice Day was founded in 1999. Since then, vocal health professionals worldwide join together every year on April 16 to encourage men and women, young and old, to assess their vocal health and take action in improving their voices. The prevalence of reporting a current voice disorder is 11.0% for teachers and 6.2% for the general population in the United States. If we project this figure in Hong Kong, there are about 400,000 patients suffering from voice problems. In light of such high prevalence, the Voice Research Laboratory explored for alternative prevention and treatment approaches, to help voice patients in Hong Kong in improving their vocal conditions.
Green Voice Project for Teachers
Teachers have been consistently shown in the literature to be at higher risks of developing voice problems, which in turn would affect their job performance and teaching. The Voice Research Laboratory is developing the Green Voice Project which aims to identify teachers who are at risk of developing voice problems and to provide support to teachers in preventing and reducing their voice problems. The project consists of the Internet Voice Risk Calculator, voice hygiene information and resonant voice exercise. This program allows teachers to participate and submit their knowledge and skill-based tests which will be evaluated once weekly by our speech therapists. They may also pose questions online and we will respond within 48 hours. It is estimated that 12,000 teachers and 80 schools will benefit from this project.
The website of the Green Voice Project for teachers will open for public access in May 2008.
Study on Acupuncture for Vocal Pathologies (2006)
Starting from 2003, the Voice Research Laboratory has been investigating the treatment effectiveness of acupuncture for vocal pathologies including vocal nodules (聲帶結節), vocal polyps (聲帶瘜肉), vocal fold thickening (聲帶肥厚) and chronic laryngitis (慢性喉炎). The treatment included ten 30-minute sessions completed in alternative days within 20 days. It was found that needling at acupoints Renying (人迎St9), Zhaohai (照海 Ki6) and Lieque (列缺 Lu7) in 12 female subjects with vocal pathologies was effective in improving their maximum fundamental frequency (highest pitch) and fundamental frequency ranges (pitch ranges). They had greater pitch ranges comparing to the control group after acupuncture treatment. The success rate was found to be as high as 91.67% (the fundamental frequency range improved from 247.13 HZ to 357.66 Hz). As for the maximum fundamental frequency, the success rate was 83.33% (the highest pitch improved from 409.28 Hz to 502.72 Hz).
Study on Acupuncture for Vocal Pathologies (2008)
Recently, the Voice Research Laboratory collaborated with the School of Chinese Medicine, The Chinese University of Hong Kong and the University of Pittsburgh to improve the acupuncture protocol by adding two more acupoints Lianquan (廉泉 Rn23), Hegu (合谷 Li4) to maximize the treatment effectiveness. Acupuncture sessions are also modified from alternative days to twice a week, i.e. two more sessions are provided. The entire treatment course consisted of 12 acupuncture sessions which lasted for 6 weeks. Preliminary research results showed that the 9 female subjects' maximum fundamental frequency and fundamental frequency ranges, which reflects the vocal fold functions, improved from 736.7 Hz to 1004.8 Hz and 608.9 Hz to 887.7 Hz respectively.
Speakers:
Professor Edwin M.L. Yiu, Associate Dean of Faculty of Education and Director of Voice Research Laboratory
Miss Elaine Y.L. Kwong, Speech Therapist
Ms Olivia Chung, Registered Chinese Medicine Practitioner
Ms Avis But, Project Manager