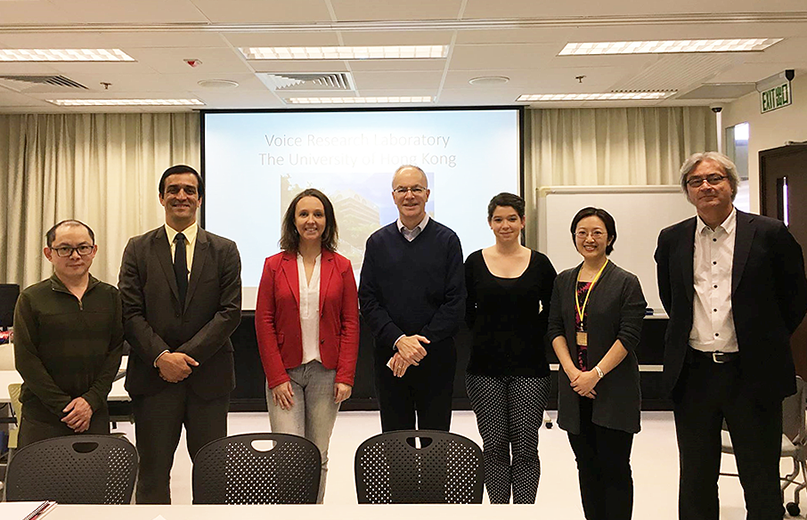 Faculty Members and Senior Staff of International Affairs at UTFSM Visiting the Voice Research Lab
On Dec 14, a team of faculty members and senior staff in charge of international affairs at Universidad Técnica Federico Santa María in Chile visited the Voice Research Lab. UTFSM is one of the leading universities in Latin America, ranked #1 in Latin America and #1 in Chile in the World Ranking in Engineering and Technology according to the THE 2017. The team comprised of:
Dr. Mauricio Osses, Faculty member at Department of Mechanical Engineering
Prof. Mauricio Solar, Faculty member at Department of Informatics
Dr. Jinggang Tan, Faculty member at the Department of Mathematics
Ms Karol Trautmann, Director, International Office
Ms. Maria Jesús Tuesta Ossa, Assistant Engineer to the President's office
Mr. Jorge Cubillos & Mr. Cristian León
Avenues to foster collaboration and exchange for students and researchers between the two institutions were discussed. It was a fruitful meeting!