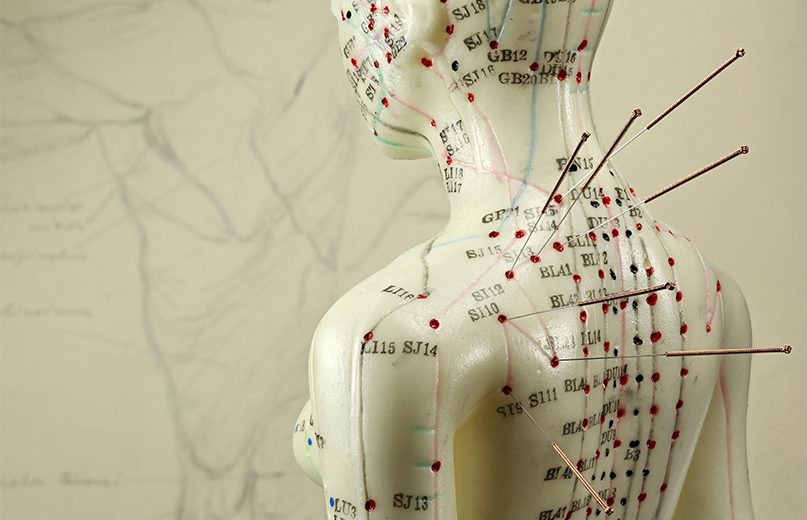 HKU's Voice Research Laboratory Announces Findings on Acupuncture in Treating Voice Problems
The Voice Research laboratory of the Division of Speech & Hearing Sciences, Faculty of Education of the University of Hong Kong (HKU), has recently completed a research project which investigated the effectiveness of acupuncture in treating voice problems.
This research is a collaboration between the Voice Research Laboratory, Division of Speech and Hearing Science, HKU's Faculty of Education; the Department of Otolaryngology, Nanjing Medical University; the Department of Surgery, HKU's Faculty of Medicine and the College of Physicians and Surgeons, Columbia University.
Voice problems affect about 6% of the population. Professional voice users (such as teachers and receptionists) and housewives are susceptible to developing voice problems. Conservative voice therapy which involves vocal exercise and vocal hygiene is usually the first line of treatment for these affected individuals. However, the effect of conservative voice therapy is usually gradual and it takes to achieve a desirable outcome with the voice condition.
Research Method
Researchers identified 54 Chinese females, from the age of 19 to 55, with voice problems at Nanjing First Affiliated Hospital, Nanjing Medical University. The participants were randomly assigned to two groups. The treatment group received acupuncture on three acupuncture points: Renying (人迎) on the neck, Zhaohai (照海) at the ankle and Leique (列缺) at the wrist. The placebo group received acupuncture on two acupuncture points: Houxi (後溪) at the wrist and Kunlun (昆侖) at the ankle. Both groups received acupuncture treatment once every two days for ten times.
Assessments were conducted on the day when the first acupuncture session started. Two posttherapy- assessments were carried out: one on the same day when the last acupuncture finished and one at two weeks after the last session.
Research Results
Researchers found that the voice condition improved rapidly in the group that received acupuncture on Renying (人迎), Zhaohai (照海) and Leique (列缺). After a 20-day acupuncture course, individuals who received acupuncture at these three voice-related-acupoints improved significantly more than the individuals who received placebo acupuncture in vocal functioning, perceptual voice quality and limitation in daily activity.
Conclusions
The finding suggested that relatively rapid results (20 days) for treating voice problems could be achieved by appropriate acupuncture-comparing to traditional voice exercise (usually two months). The acupuncture approach serves to supplement conservative voice therapy, which is essential in maintaining longer term results.